Flock Yeah! Oklahoma


October 14, 2017 - October 15, 2017




12:00 pm - 7:00 pm
WARNING! FLOCK YEAH! mini birth conferences are FUN, INFORMAL and IRREVERENT. Most folks expect birth workshops to be about increasing skills to "do" more stuff. This is about learning to REALLY understand the needs of the birthing family and BE an effective companion.
Flock Yeah! will be a gathering unlike any other birthy event you have attended. There may be "mild" swearing and loads of laughing. There WILL be transformation. If you are okay with all of this then sign up right away! We expect the event to sell out! Topics will include the essential role of Intuition (for the mother and her attendants), how engaging Dads can be the missing link to a mind-blowing birth experience.
Learn ways to release self limiting beliefs and learn how what you really ARE is more important than what you DO. If you are down and OPEN to have your world rocked and your mind blown, COME TO THIS WORKSHOP. If you are down to have your hair blown back and your ideals rocked then by all means please come and read on. This event will be BYOC (Bring your own Chocolate, we will be having a chocolate bar exchange).
PLEASE watch the video to get a feel for our events!

Why Flock Yeah! from Progressive Parenting Network on Vimeo.
I am excited, thrilled and so happy to announce this FLOCK YEAH! Mini Birth Conference.
So far we have held  trainings in Nashville Tennessee, Dallas Texas, San Francisco California, Toronto Canada, San Antonio Texas, San Diego California, Austin Texas, Portland Oregon, Los Angeles California, Tarzana California, Albuquerque New Mexico, Calgary Canada, Norwalk Connecticut, Vancouver Canada and Queens New York.
Our speakers, thus far, have been internationally known, moving & inspirational. This event will be no different.
This two day event will be amazing!
Flock Yeah events are unlike other birth conferences in that we aren't just hoping to educate, we are hoping to inspire introspection, change and growth. It's not enough for us to share knowledge we want to share love, inspiration, community and good will. Love? Yes we said love. Can you imagine your world without it? We can't and we want our workshops to be just chock full of it.
OUR INSTRUCTORS:
Joe Valley
Joe in his own words:
Joe Valley is a daddy to two boys, both born at home thanks to the amazing powers of his wife, Andrea Valley. Joe and Andrea developed curriculum for expectant dads and taught a class called Empowered Papa, which has expanded to teach birth professionals counseling skills for developing empathic relationships with expectant fathers. Joe has a masters in community counseling and over 5 thousand hours working with families. Joe now works as a designer in the digital agency setting and has created over 70 websites for childbirth professionals.
Joe will talk with us about using empathy in the modern world. Ever have an exchange with someone that left you feeling fulfilled? How did that happen? What did that person do that felt so right? Learn some skills in doing that for others, helping to recognize and fill the needs in both the professional and personal setting. Dive into the world of finesse and communication. Bask in the grooviness of fluid connection. Kick some serious relationship building ass. And treat yourself to some sweet, sweet empathy.


Joe has been sharing knowledge like this with doulas all over the US and Canada too!

I've seen so many "aha" moments when Joe takes the stage, as it where. His talks have changed how doulas perceive the birth partner and their own role in how labor unfolds. Like I said, I only invite folks to speak who have changed my way of thinking and are my friends in real life.

Missy David is a coffee drinking, grilled cheese eating, New Kids On The Block singing, garden loving daydreamer. She and her devastatingly handsome husband, Marc, have 4 kids and live in her hometown of Tulsa, Oklahoma, where she works as a birth and postpartum doula and childbirth educator.  Raised by a mother who lived and birthed in community in the early days of The Farm, Missy always remembers feeling drawn to birth, biology, the miracle of life and human connection. If it weren't for all the mathing, she might have been a psychology major, but settled on Elementary Education, igniting her drive for learning and educating. This passion, combined with a love of spirituality, understanding and connecting with people shines in the energetic and heartfelt way she shares what she's learned in her life journey. In addition to serving families locally through Tulsa Family Doulas, Missy is also the creator of Your Birth Experience (TM) childbirth education curriculum, used by parents and professionals in the United States, Canada and Japan.
She is also an award winning professional blogger, featured as an expert on TheTot.com, hosted the Honeybee Mama show on YouTube, and was a speaker for the Social Media Tulsa conference. She's a certified birth doula with DONA International, Certified Lactation Counselor, Certified HypnoDoula through Hypnobabies and is a self professed information and research junkie so she never stops learning!
Missy will be sharing about vulnerability, which she believes is the doula's superpower. While we know that emotional support is the backbone of doula support, we don't always get a roadmap for HOW to do it. By tapping into some brain science and practical personal healing skills, Missy will reveal how you can strengthen your empathy muscle, turbo boost your own personal growth and start bringing your WHOLE heart with you to support your clients.
Gena Kirby in her own words: My favorite thing about Flock Yeah events is hanging out with old friends and making new ones. I love presenting, it's not teaching it's a presentation, what you take from what I share is up to you. If you don't know me yet here's the 411:
Gena Kirby is a doula childbirth educator, doula trainer. Gena has shared the wonders of the rebozo internationally to over 1,500 students. She is the founder of Flock Yeah Advanced Doula Trainings International and host of Progressive Parenting Radio. Gena has served on the board of directors for Attachment Parenting International for 5 years and is a fierce advocate for families. She is dedicated to sharing ideas about birth that haven't been shared culturally in America. Her podcast Progressive Parenting Radio just celebrated it's 11th year. Gena strives to educate and uplift birth professionals, and present them with exciting new ideas to help them better serve their clients.
What you get from Gena

The Mindful Doula.
We will delve in to mindfulness and how it can help you become a more intuitive source. Mindfulness taps into the most precious resource in any organization, business or practice: attention. And if you can learn to harness and improve the quality of your own attention, you and your clients will benefit.
Understanding brainwave states and the power of intention
Dads and Doulas.
Bringing the birth partner into the experience. We will explore the mind of a dad, what his needs are and how best to include him in the pregnancy and labor. How to involve him right from the start; the first prenatal. You will learn how to use the rebozo to accomplish much of this.
How to find Your Ideal Client:
We will discuss the idea of being the doula for everyone and how to attract the clients you really want.
Mudita What it is and how it can Bring Healing
SPECIAL GUEST :Heidi Faith

Heidi in her own words:
With a background in social work and counseling of abused and at-risk youth, I became pregnant with my first child and felt my calling shift to clinical perinatal psycho-spiritual therapy and birth support work.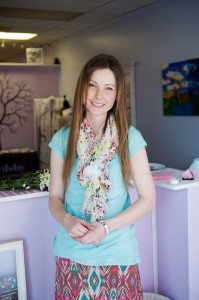 As an Emergency Services Chaplain and certified Grief & Loss Coach, I completed my studies through the Assemblies of God Theological Seminary and am a member of the American Academy of Christian Counselor's (AACC) Grief, Crisis and Disaster division.
I hold certificates through Cascade Christian Childbirth Association in birth education and labor support and am a member of the International Christian Childbirth Coalition.  As a double certified crisis pregnancy counselor in pre- and post- abortive counseling, I began the Newborn Adoption Doula Network, which provides birth support to families experiencing the transition of fostering or adoption.   I have received additional training through Kansas City Hospice and Palliative Care, and Hospice Foundation of America's Hospice Clergy End-of-Life Education Project.
Well, this Flock Yeah is shaping up to be fun and enlightening! Don't miss out sign up today!